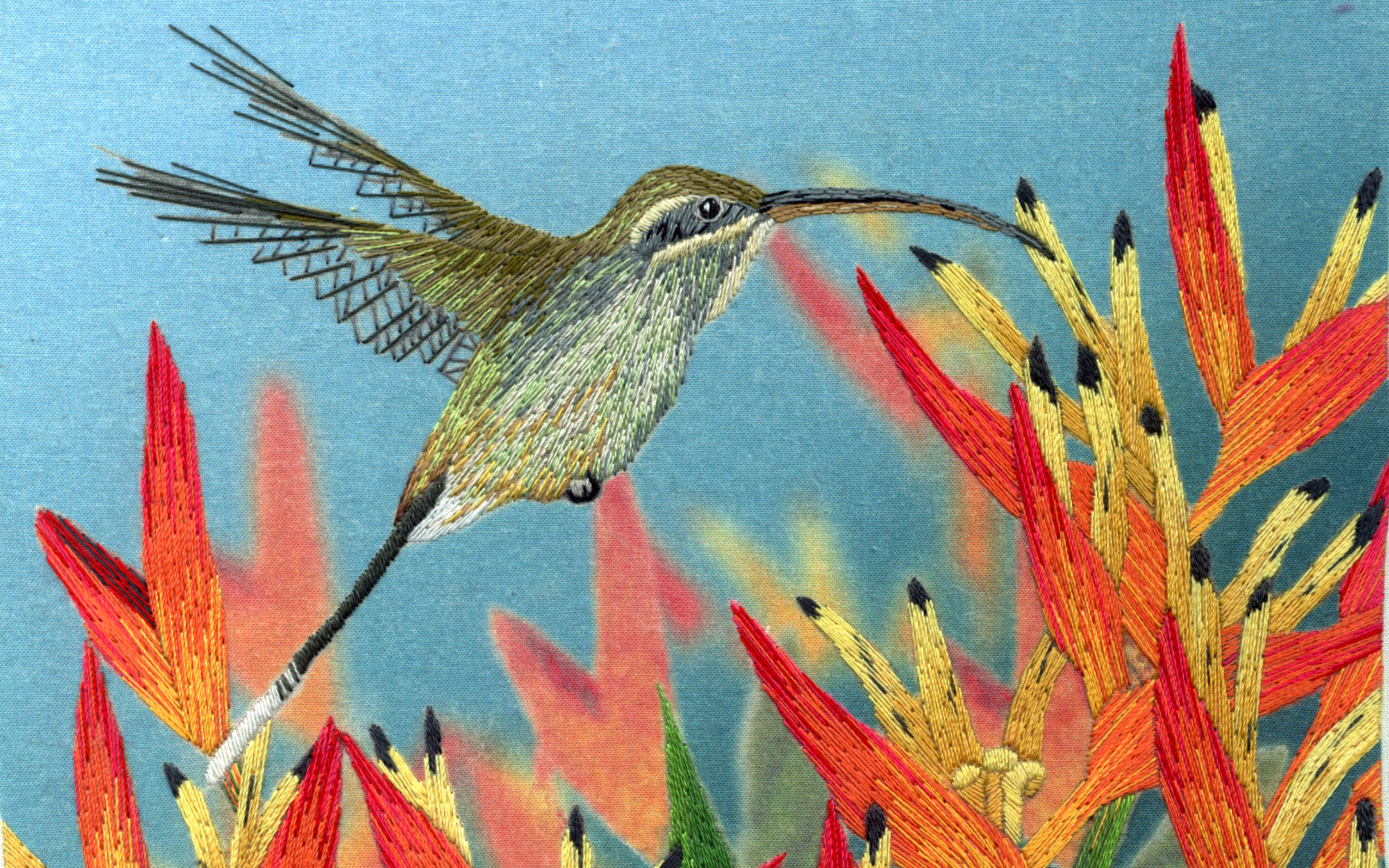 Welcome to Jangala
Jangala is a website for the embroidery, design and art of Chandra & Robert Brown. Here you can find example of our work, our methods and the world that inspires us. There are details of events where you can see exhibits of our work, demonstrations of techniques and workshops where you can learn to produce your own artwork.  There are also examples of our work for sale.
Chandra was born in Guyana in South America. She's been making embroidery since she was a child.  She also had an interest in natural history and would travel with her father and mother on trips camping in the interior.  At the time Guyana was the poorest country in the New World and embroidery was a useful source of income to supplement her income as a medical scientist.
Chandra met Robert when he came to work in Guyana studying the biodiversity.  After a whirlwind romance led to marriage she joined him travelling the interior surveying the wildlife of the rainforest.  They spent several years travelling all over the country becoming intimately familiar with the area's spectacular biodiversity.
Robert was a photographer and artist as well as a scientist and so they started working together to develop a variety of art and design work.  Together they developed a realistic style of embroidery that they came to call 'thread painting' as the detailed images were painted with thread.
We've been developing and showing this work since the 1990s. We also produce kits so that others can enjoy producing their own work.  We also organise workshops to share our skills. 
.